Smart Strain Gauges can be mounted on any deforming surface to measure the tension/compression under changing loads. 
The Smart Strain Gauge signals can be transferred to any Android device over Bluetooth connection with the Smart Strain Gauge module. 
The application area is almost unlimited, but as an example:
If we put Smart Strain Gauges on a kayak paddle's both sides, all the movements of the athlete will be easy to monitor during training or a run. This can give important feedback for both the athlete and the trainers. 
Smart Strain Gauges are delivered in kit for simple assembly. Easy assemble, no need for soldering!
Industries: machinery, R&D, construction, etc. 
Application area: laboratory, material testing, sports
Imagination is the limit! Almost any object can be transformed into a load sensor with the Smart Strain Gauges.
The 2 parts of the system are the Smart Strain Gauge and the SmartLoadCell module: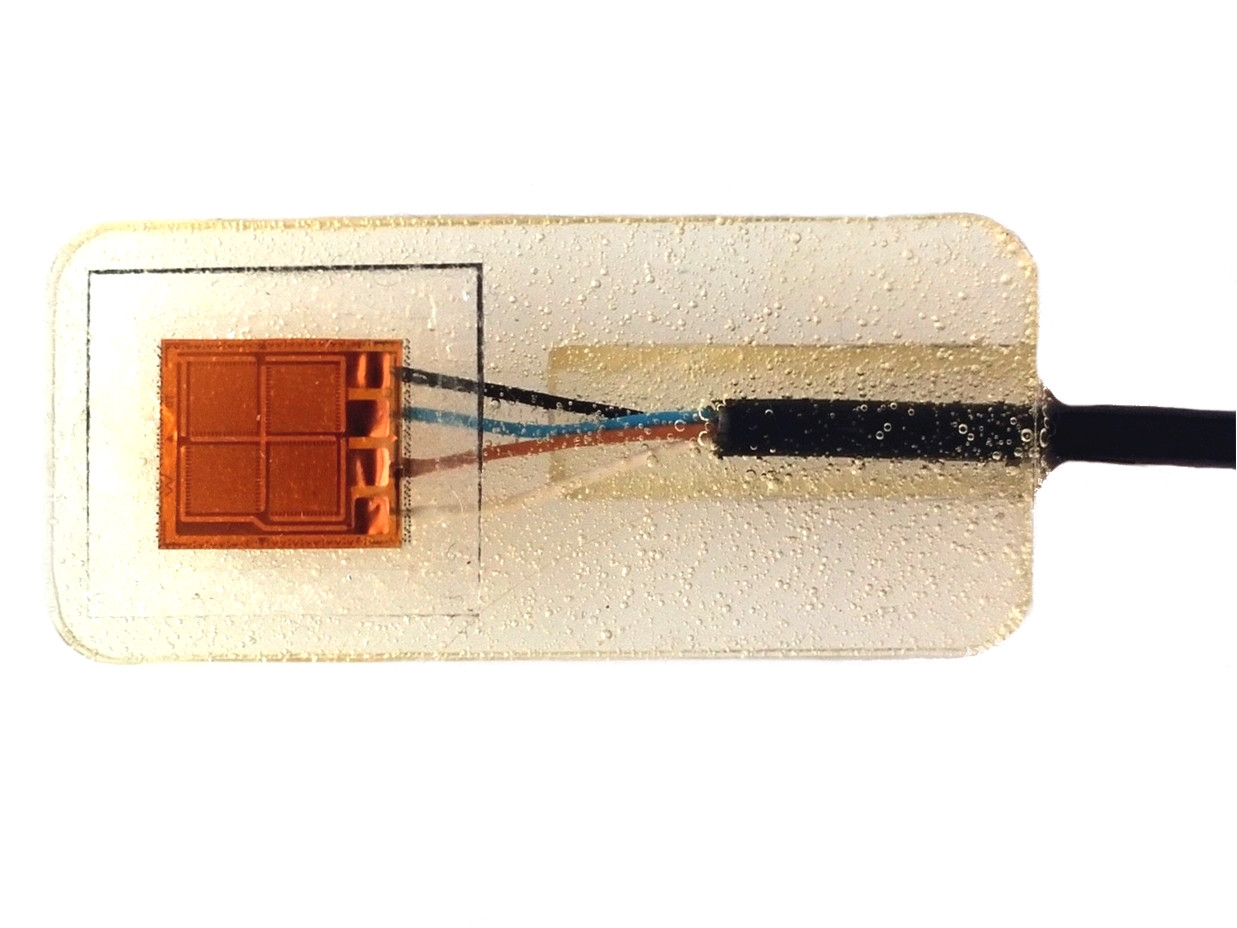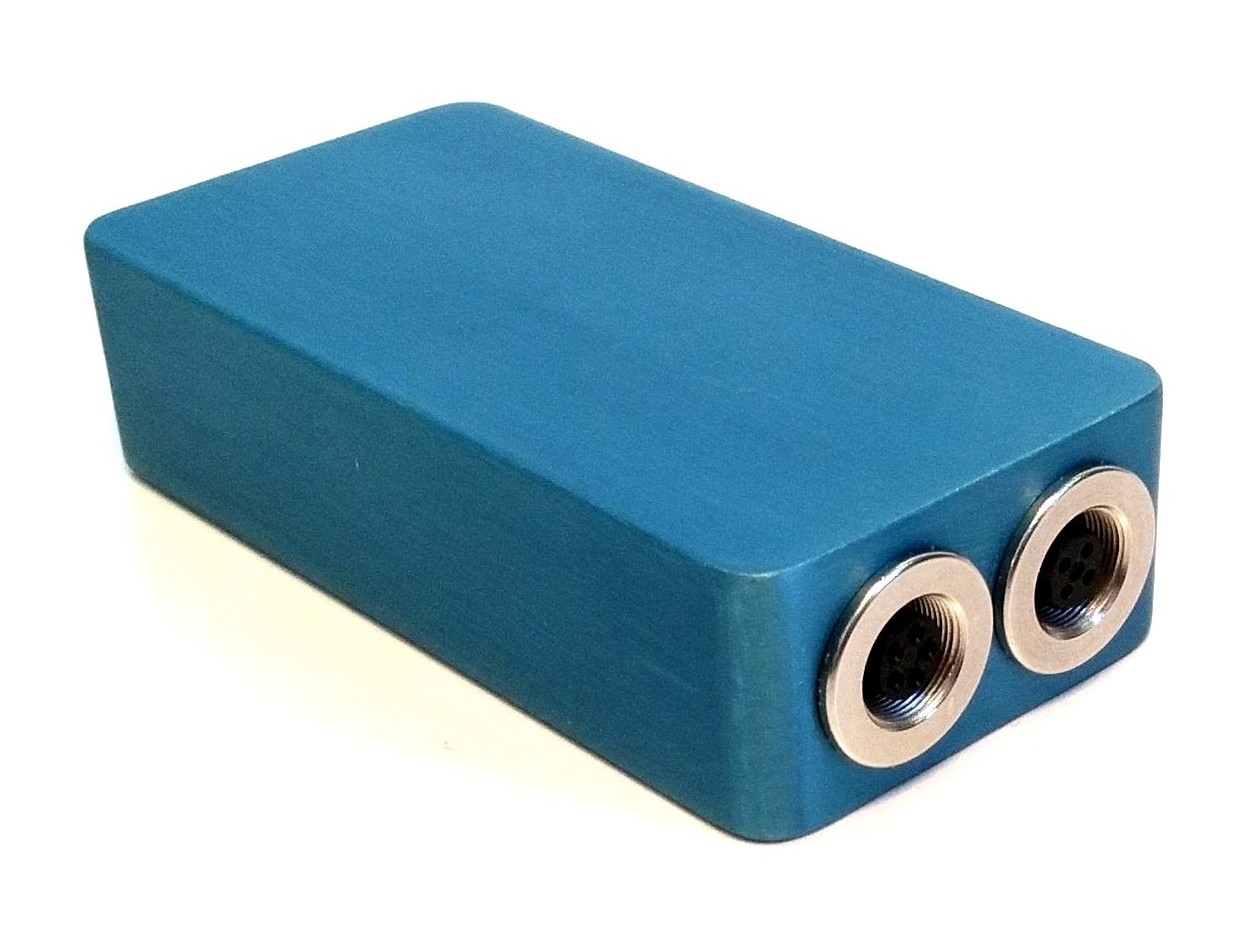 SmartLoadCell modules are available in 1 and 2 channel versions. The 2-channel version can be used with 2 Smart Strain Gauge at the same time (for example by a kayak-paddle: left and right side).
Smart Strain Gauges are available in tension/compression and in torque versions for the different applications.

Smart Strain Gauges are easy to install. They are shipped with all the installation supplement. Steps for installation:
Preparation of the surface
Sticking the Smart Strain Gauge on the surface
Plug the cable in the SmartLoadCell module
Calibrate the system
---
We provide 2 different applications for the SmartLaodCells:
1., SmartLoadCell.apk – this application can connect to 1 SmartLoadCell module (1 or 2 channel ones too). Measurement graph is displayed real time and in the history too. 
2., SmartLoadCell_MULTI – this application can be connected to maximum 7 SmartLoadCell modules (load cells). All load cells actual and maximum values can be monitored on the same screen. Graphs of the measurements can be viewed in the history.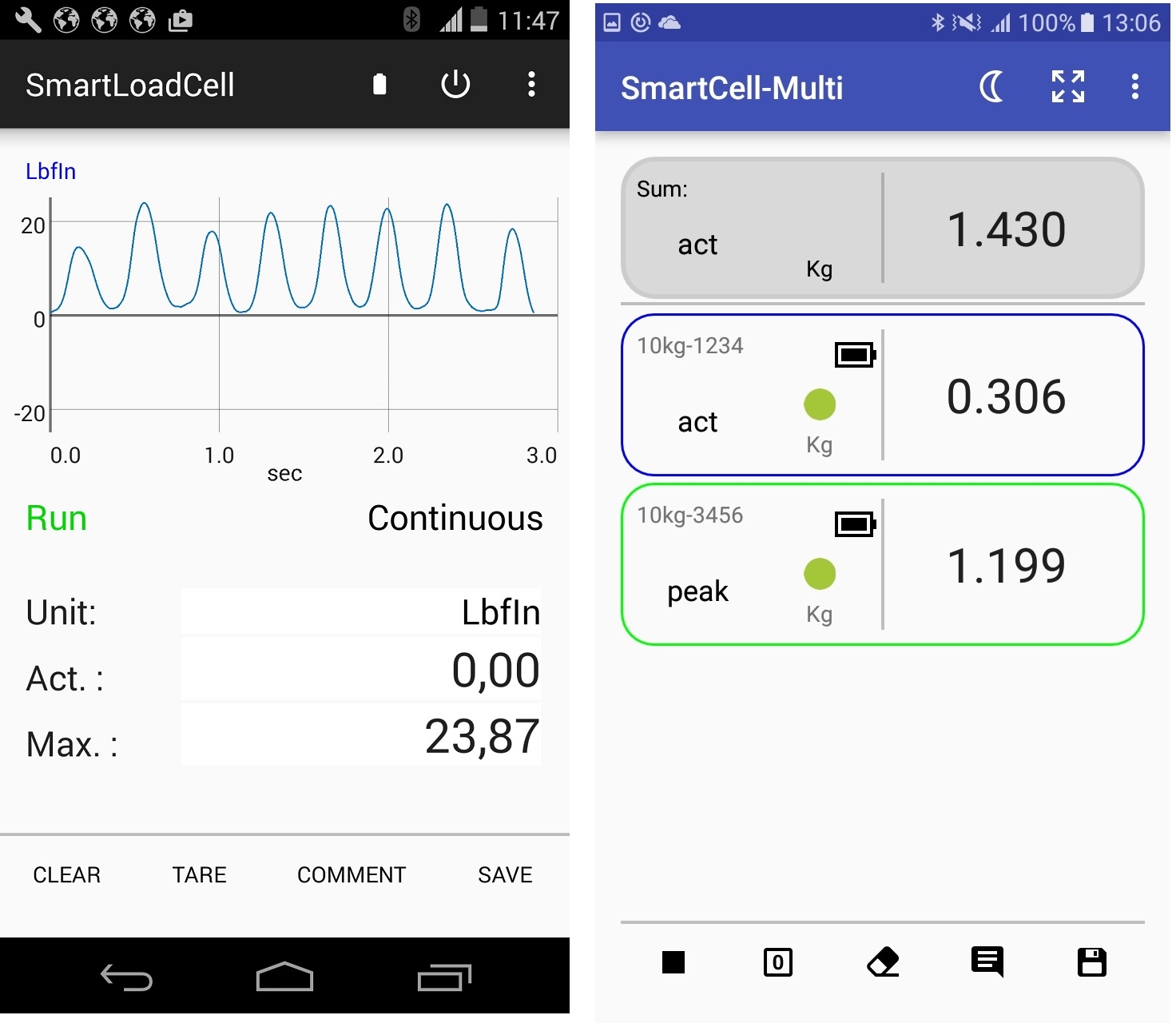 INCLUDED ACCESSORIES

No

SMARTPHONE REQUIREMENT

1 GB RAM, 1 GHz Processor, 4 GB ROM

ANDROID VERSION

Android 4.4 or higher

MEASURING RANGE

–

UNITS OF MEASUREMENT

–

DISPLAYED VALUES

Actual, Max1, (Max2), force-time graph

ACCURACY

+/- 0,25% F.S.

SAFE OVERLOAD

No

MAXIMUM MEASURING FREQUENCY

Depending on the application

RANGE ANALYSIS

Yes – In range / under range / over range, with Over Range Alarm function

CAPABLE CLOSURE TYPES

No

MAXIMUM SAMPLE SIZE

No

CALIBRATION KIT

not available

OPERATION TIME

12 hours – 1 channel, 6-8 hours – 2 channels

DC SUPPLY

Micro USB

BLUETOOTH RANGE

20-40 m on air

INCLUDED SOFTWARE

Android application, Data manager for PC

MEMORY

Thousands of results (phone memory)
Maximum length of recordings: 5000 points

STORED DATA'S

measurement nr, peak results, date, time, graph, instrument serial number, comment, calibration date

RESISTANCE GRADE

IP 65

LANGUAGE

English

DIMENSIONS: FOOTPRINT / HEIGHT

40x18x2 mm (SmartStrainGauge), 80x40x20 mm (SmartLoadCell module)

NET WEIGHT

0.05 kg (SmartStrainGauge), 0,15 kg (SmartLoadCell module)

SHIPPING PACKAGING

Heavy duty waterproof case

SHIPPING DIMENSIONS

No

SHIPPING WEIGHT

1 kg

COUNTRY OF MANUFACTURE

Hungary

WARRANTY

3 years
We provide 2 different applications for the SmartLoadCells:
SmartLoadCell_single application has 4 different measuring modes. Relevant modes for this application:
– Continuous mode
– Single peak mode

SmartLoadCell_multi application can connect to more, maximum 7 SmatLoadCells at the same time. R
Sum of the different channels results can be seen in the first cell (selectable)
Results:
What to do with your results?
Add comments
Save
View from the history – graph can be zoomed and scrolled
Send to pc on Bluetooth, Wi-Fi, mobile internet or USB cable
On the PC: the included data manager program can:
convert results to csv-file (excel compatible)
display the results with graphs
make statistical analysis of the results
create report from the individual results or from the statistical analyses